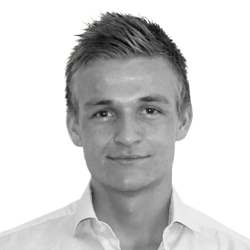 Hi, i'm
Peter Hamre!
ICT systems architect
Using amazing technology I define the architecture and requirements of custom solutions. I develop applications to enhance the efficiency of classic routine dominated operations helping companies to rethink and adopt the technology's opportunities. Daily managing the communication and development process between Norwegian clients and Indian developers at PANTEON.
Name // Nick
Peter Hamre Nøvik
Former known as Spikre. Men dressed in silk tie do not use nicknames, and I was forced to succumb to increase my business opportunities. Unfortunately I must admit; it paid off.
Facts
BORN: 21.04.1993
LOC: Approx N58°15′24″ W8°01′71″ (also known as Kristiansand, NORWAY)
LANG: Norwegian (C2), Neo-Norwegian (C1), English (C1), Danish (B1), Swedish (B1), German (A1)
Company information
Personal company: Spikre WEB, NO 996 848 175 MVA
Markens gate 34, 6th floor, 4608 KRISTIANSAND, NORWAY
Limited company: Spikre Invest AS, NO 914 000 076 MVA
More information available at spikreinvest.no.